First of all, what is mink?
Minks are wild animals, animals, whose fur is used to make false eyelashes, eye extensions and brow filters. Mink lashes are natural, so it provides a stunning natural shine moreover they are extremely lightweight and highly flexible which gives out the effect of real human hair. They are sold at a substantial price but it is worthy to spend your penny on it. This can be worn for a long time and it is going to be a one-time investment in your cosmetics. These high-end products are used by people around the world. You need not feel guilty while using the mink lashes as you have harmed the innocent animal because the hair is brushed off without harming them exactly. The hair is processed and sterilized, so it will not be an infectious one. Mink lashes give pre rich look and come in a sleek dark shade and curled well. You could also add mascara to combine your false eyelashes over yours to give a perfect look.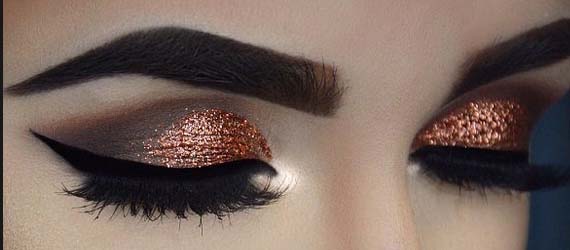 There are the newest mink lashes on the market called as 3D mink lashes which have gone far craze already among women because of its good reason. These lashes are really pretty and entirely different from the standard lashes and fibre lashes. The look made by those lashes is an extraordinary and it boosts your beauty. You can also use the three-dimensional fuzzy layer ends and it can be combined with lashes of different size giving it a voluminous and fluffy look. They can be noticeable, glamorous and gives a natural look.
Few tips in makeup with mink lash
It is better not to use oil. The oil can break down the glue extension. Prefer using nonoil makeup and make sure that your makeup item does not contain any oil content. Even sometimes the oil may cause the eyelash to slide off. Makeup removal products have a great formula to remove all of your makeup thoroughly. However, they will also remove the adhesive bond on your mink lashes.
Mink lashes will give you the fullest look, so you need not opt the usage of mascara. Though it tempts your look, it clumps your lashes together and weakens the lash glue. It is better to use mascara in the lower lashes. If you badly want to apply mascara then you can use oil-free one for not damaging your mink lashes.
It is also recommended not to wear waterproof makeup because it requires a lot of effort to remove it completely that may have a bad impact on your mink lashes. Remember, the lashes must be gently removed.
You should always brush up your lashes using spoolie before using it because there are possibilities of crisscrossing and tangling up on the continuous usage. You can just gently brush to straighten them. Do not apply a strong force, it may tend to fall apart. You can also use the eyelash conditioner that makes the look entirely a flawless one.
As you know already that the eyeliner must be oil-free, but do you know what kind of eyeliner to use? Many of the mink lash-wearers are quite familiar to use their fluid or elite liners but the best option is to use powder eyeliner. Try it once and see the stunning look that you have obtained.
Eye shadows which possess basically sparkling content could definitely cause eye irritation to the eyelid margin. You have to finally check the mink lashes and confirm that the fine particles and glitter do not get trapped up. If you find so, just use a brush and remove the excess powder before applying it in the eyelids.
You have to be aware of your sleeping position. Facing down the pillow and sleeping could really damage the eyelash extensions and may fall out. It is better to sleep on your back or side. Always remain in the high alert that the eyelashes do not come into contact with pillows or blankets.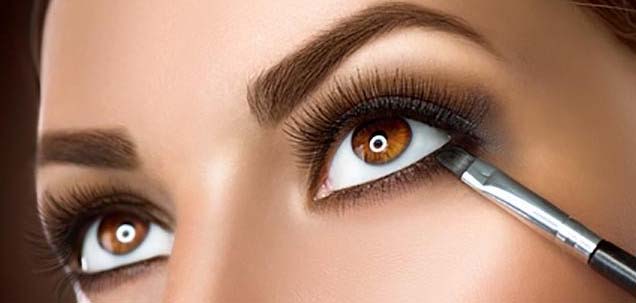 Tips to remove the makeup with the mink eyelashes on
It is the best choice to use oil-free makeup remover.
Gently remove the liner with the makeup remover using the cotton swab.
Take a cotton pad, soak it in the oil-free makeup remover and hold for 5-10 seconds above eyes.
Smoothly clean up the makeup.